LSSC is in the need for Substitute Teachers in all grade levels. We recently increased the compensation as follows with the hope of increasing our candidate pool. Indiana Substitute Teacher License $75 per Day Indiana Teacher License $85 per Day Retired Linton Teacher $100 per Day If you are interested in becoming a substitute teacher, please apply online at
www.lssc.k12.in.us
or contact Lisa Andis at 812-847-6020.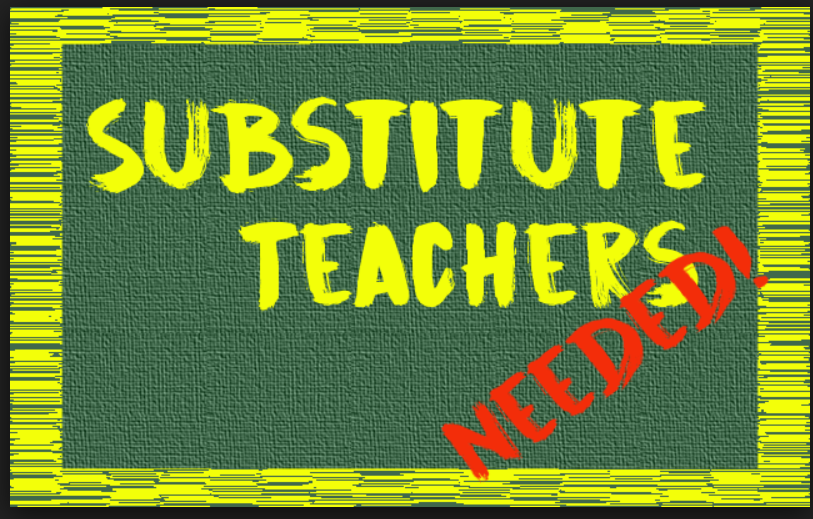 All Linton-Stockton Schools will be open this evening from 5:00pm to 7:00pm. This is an opportunity for students in all grades to find their classroom, deliver their supplies and get the hang of opening their lockers. Chromebooks will be distributed to students on Tuesday, August 10th, the first day of classes. A booth will be set up in the elementary school with information on our new Afterschool Program which starts Monday, August 16th. You can gather information and sign your child(ren) up for this new free adventure. Additionally, the Greene County Health Department will be set up in the Connection Center, just inside the front entry of the high school, to provide COVID vaccines for any student, family member or LSSC employee. Students must be at least 12 year old to receive the vaccine and need parental consent. The PFIZER Vaccine will be used for this free clinic. You will need to wear a mask in the area where vaccines are given. We are ready for our students to return and look forward to seeing all of you this evening from 5-7pm.

Attached is the Linton-Stockton Return to School Plan for the 2021-2022 school year.

LSSC is applying for a connectivity grant which, if awarded, will offset the cost of purchasing new Chromebooks for our students. A part of the grant application is a short parent survey. Please consider answering this two question survey to help us be successful in this grant progress. The grant can be found at this link.
https://forms.gle/MrsokeFBUxtj1H3f7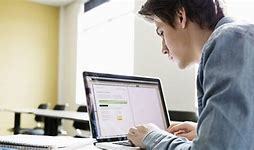 The USDA has announced that as an outreach due to COVID, free school lunches will be available to all students through the 2021-2022 school year. We are pleased to be able to pass this along to our families. The free lunches will include a tray meal. Additional items will still be available for purchase.

Today is a very special day. Not only is the sun shining bright, also today is our annual Community Appreciation Day! The purpose of this annual day, established by the Linton-Stockton School Board, is two-fold. First, we want to show our gratitude and appreciation to the entire Linton area community for the support shown to our schools, students, and staff throughout the 2020-2021 school year. You have supported us with you time, talents, prayers, presence, and donations. The community is always there when our many athletic teams, clubs and organizations ask for help. The community always answers the call when volunteers are needed. The community, in normal times, comes out to our over 340 events through a given year. The community supports fundraisers and gives generously. We appreciate you! Our second purpose of the Community Appreciation Day provides an opportunity to share with our students the importance of giving back. All students, K-12 will be participating in some fashion today. While they will be out of the classroom for a portion of the day, the lessons they learn will be invaluable. Our students will be making thank you cards, delivering baked goods, drawing inspirational messages for Glenburn residents to see, sprucing up the city park and planting flowers, hosting a car wash for city workers, washing police and fire trucks, preparing meals for community employees, volunteering at the clothing barn at LFCC, walking through the streets of Linton picking up litter, cleaning out the city flower beds, cleaning up the fairgrounds, helping out the humane shelter and Saran Church and participating in the spring clean up of Goosepond. Follow the action on Facebook as we will be taking snapshots of our students in action and posting all day. Linton-Stockton Schools loves the Linton area community!!!!

ATTENTION current 8th grade students and parents: Freshman orientation for the current 8th grade students will be held on Tuesday, May 4, 2021 at 6:00 pm in the auditeria. Parents and guardians are encouraged to attend as well. We will be discussing the different diploma types, graduation requirements, scheduling, and college and job opportunities after high school. We look forward to meeting with you to discuss your future plans at Linton-Stockton High School!

LSSC held an Open House and Ribbon Cutting for THE CONNECTION CENTER this morning. This is the first phase of the Ready Schools Grant with more more to come. Tune in to WTHI and WTWO this evening for more!

Pace Community Action Agency, Inc, is expanding our STEM Camp scholarship program to include girls and boys from Daviess, Greene, Knox and Sullivan Counties. In the past we hosted a boys' program, Boys and Beyond, but due to COVID-19 we are postponing that with the option for boys to receive the STEM Camp scholarships. There are a variety of camps in our area that provide hands-on technology activities for youth. Camp options vary from day to overnight, and the camps do not have to be located in our service delivery. Scholarships are Pace's way of making sure that financial issues do not stop individuals from attending STEM camps. Interested individuals should identify a camp of interest and complete the STEM Camp application on our website at
https://www.pacecaa.org/stem-camps
. Financial reimbursement may include the cost of the camp and mileage to and from the camp. Apply as soon as possible as there are a limited number of scholarship payments available. After applications are received, individuals will be notified if they are accepted as a scholarship recipient. Consistent with our mission of improving the community and encouraging self-reliance, these scholarships help children and teens learn skills in STEM related fields. STEM related careers are one of the fastest-growing fields in the job industry with above average pay. According to STEM Occupations: Past, Present, and Future by the US Bureaus of Labor Statistics, the average wage for STEM occupations is $87,570, nearly double the national average wage for non-STEM occupations. Dr. Bertha Proctor, Pace CEO, comments on this program, "These scholarships are a valuable way we can help ensure that all kids have access to a variety of educational experiences. We are excited to be able to offer this program to the community."

Linton-Stockton in in need of substitutes in the following areas: Substitute Teachers Substitute Custodians Substitute Food Service Call 812-847-6020 or apply online at
www.lssc.k12.in.us

The recent decrease in positive COVID tests and an increase in those getting vaccinated has prompted some promising changes. Beginning Tuesday, April 6th Governor Holcomb has moved the state-wide mask requirement to a mask advisory. One exception is schools, where the mask requirement will remain in effect through the end of the 2020-2021 school year. At LSSC our last student positive case was mid-February and our last staff positive case was mid-March. While we continue to contact trace, we have had no one quarantined since the beginning of March. These are all very good signs. As we move forward with the last seven weeks of school we are still very cautious. We will continue to follow the school mask mandate on campus for students, staff and visitors and on our buses for students and drivers. We will maintain social distancing in the classrooms as we have all year. For our spring sports there will be no limitation on attendance, however, we ask family groups to maintain social distance from others. For away contests we are still subject to the host school procedures. We will move forward with our end of the year events such as awards programs, the musical, and graduation. As each of these events approach, specific event information will be released pertaining to capacity. Elementary students will no longer need to be separated by classes on the playground. End of year fieldtrips will be limited to those in and around town. We are working with Greene County General Hospital to set up a vaccine clinic for students as they become age eligible. Information will be provided to parents once this partnership is in place. Our students, staff, and parents have done an incredible job this year following the procedures set forth. The pandemic is not YET over so we still have work to do. We appreciate you supporting the on-going school mask mandate, keeping your children home when they are sick, and staying in communication with the school when there has been COVID exposure. Together we will end the school year safe and strong!

LSE sending off the Lady Miners with Love!

LSE sending the Miners off to State with lots of love! Go Miners!

Linton-Stockton Schools is planning on offering an After School Program beginning in August. Our vision is a program open to students in grades K-12. Students would be separated into age appropriate locations. The program would be an extension of the day and be open until 6:00pm. The program would include snacks, home work assistance, an evening meal for those who request, field trips, fitness, arts, STEM and social activities. This program will be funded through CARES Act dollars. In addition, we have the opportunity to enhance and sustain the program through the 21st Century Community Learning Center Grant. This competitive grant requires us to provide evidence for the needs for such a program. We would appreciate parents completing the survey found at the link below so that we can gather your responses and provide the data in our application. Thank you for taking a few minutes to complete the short survey and help LSSC continue to improve and increase the services we offer to our families. Survey Link:
https://forms.gle/rrewHkKpfXuRCZ5H7

Due to the condition of some of our secondary roads and most of the intersections throughout the district it is still unsafe for our buses to travel with students. All Linton Stockton Schools will be closed tomorrow Friday, February 19th, however, this is not an eLearning Day. Instead this day will be made up at the end of the year.

All Linton Stockton Schools will be closed due to road conditions Thursday, February 18th. This will be a regular eLearning Day for all grades with assignments posted by 9:00am and teachers available by email until 3:00pm.

All Linton Stockton Schools will be closed tomorrow Wednesday, February 16th. We will follow the same eLearning format as we used today.

All Linton-Stockton Schools will be closed due to weather on Tuesday, February 16th. The schedule below is in place for the specific learning plan at each grade level. Preschool: No School K-5: eLearning with teachers available be email from 8:00am-3:00pm 6-8: eLearning with department Google Meets and available by email from 9:00am-3:00pm 9:00 Language Arts Google Meet 9:30 Science Google Meet 10:00 Social Studies Google Meet 10:30 Math Remote Google Meet 11:00 Algebra I Google Meet 1:00 Resource Room Google Meet 9-12: Remote learning on a special schedule. Students have been emailed the schedule.

All Linton-Stockton Schools will be on a two hour delay tomorrow Friday, February 12th. Also as a reminder, Monday February 15th is a schedule day off on our school calendar for President's Day.

Our weather and road conditions have not improved so all Linton-Stockton Schools will be closed tomorrow February 11th for an eLearning Day. Assignments will be posted by 9:00am with teachers available until 3:00pm by email. I encourage our students to be responsible to complete your assignments in order to stay on pace with your learning during this time when we all must be adaptable.